Why Small Plates Are The Next Big Thing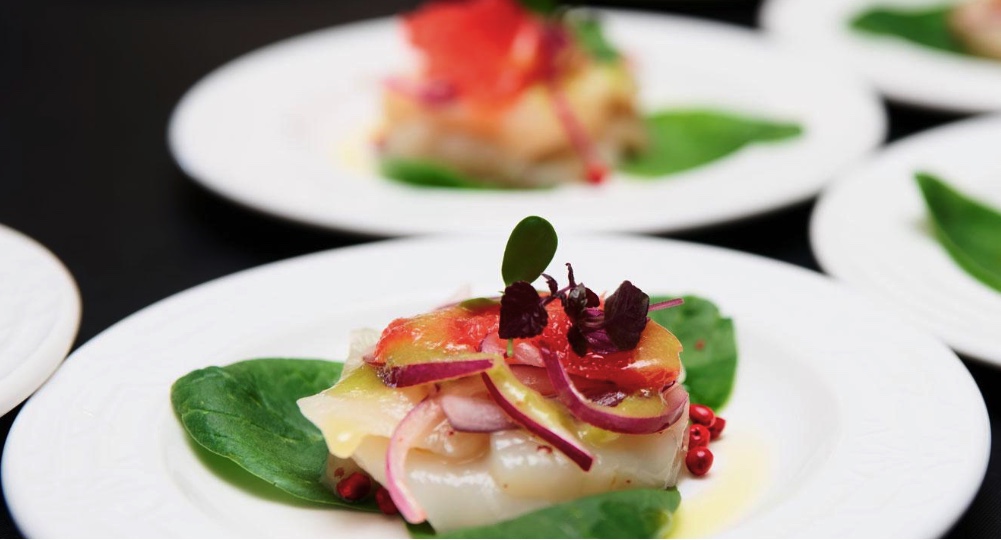 Dining out offers consumers the oppurtunity to enjoy foods they might not eat on a regular basis. It also allows them to try new foods should they want to. But dining out isn't always an adventure or an indulgence-sometimes people are just hungry and want a quick, tasty bite to eat.
With all these reasons for dining out, operators have a tall order. They have to provide new and interesting dishes, exciting, trending flavors and portions that fit all appetites. Enter the small plate-a smaller-sized portion of foods diners know and love, as well as ones they've yet to experience.
According to Technomic's 2017 Starters, Small Plates & Sides Consumer Trend Report, about one in five consumers (%19) say they purchase small plates at least once a week, and though they're sometimes shared, %59 of consumers say they eat them by themselves.
Why small plates?
Small plates have gained speed in the restaurant industry for a variety of reasons. Consumers want to try a particular small plate, they want to try several different dishes, they want something to eat while they wait for their meal, and they're less expensive than entrees. For diners who are extra hungry, small plates are perfect for tiding them over 'til their meal gets there. And for diners with snack-sized appetites, small plates are great to ensure they don't over-order. In fact, %37 of consumers say they think small plates are a better value, according to Technomic's 2017 Starters, Small Plates & Sides Consumer Trend Report. They're also ideal for consumers who want to try something new but don't want to be stuck with something they don't like. Because small plates come at lower price point and are offered in a smaller portion, there's less risk. Indeed, %51 of consumers say they are more willing to try a new flavor or ingredient in a small plate than in an entree.
restaurantbusinessonline.com
The uber-ization of staffing
The uber-ization of staffing
Mobile apps match temporary workers to the need of operators Mark Hamstra | Mar 08, 2017

The ability to hire temporary staff with a few taps on an app is helping Dimitra Murphy drive more revenues at her business.
Murphy, the owner of Daddy Jones Bar, a Greek restaurant and lounge in Somerville, Mass., has been using a mobile application called Jobletics to find workers when she needs them, whether it's to replace someone who's called in sick in the kitchen or to staff a catered event.
"There are times when we'd accept a catering job, but in order to do it I would have to put all of my staff on overtime, or take people away from the restaurant and be short-staffed," she says. "But now I can do it and still be growing my business, without affecting my dinner operations."
Founded in March of last year, Jobletics specializes in the restaurant industry, and has been growing its employee base rapidly. It currently serves "a couple hundred" restaurant companies in the Boston area, providing both front-of-house and back-of-house workers. It charges a flat rate per shift.
Advertising, mouse over for audio
Jobletics is among a handful of app-based solutions that have emerged to help operators such as Murphy find the temporary workers they need quickly and easily. The services — similar to Uber, the popular car-hailing app — leverage algorithms that match qualified workers to available positions almost instantly.
Mobile-based staffing apps are rapidly gaining users in the hospitality industry, where employment issues can give operators headaches. Restaurateurs and caterers praise the apps for their ability to secure qualified help quickly and easily.
"When someone calls in sick, I just plug in what I need, and three hours later they show up," says Murphy. "It has been a huge help."
Murphy uses Jobletics — whose workers are called "jobletes"— about three or four times a month, she says. She mostly hires jobletes to fill
back-of-house jobs such as dishwashers and line cooks, but she's also used the service for front-of-house workers and for her catering business.
Similarly, Blake Irving, manager of Black Barn in New York City, says he uses the temp-talent app Jitjatjo for both planned special events and lastminute staffing needs.
"Jitjatjo allows Black Barn to take on additional business beyond our normal staffing limitations," he says. "We've used it to facilitate large events, as well as events that are scheduled at 'off' times, when finding staff would normally be difficult."
Careful screening
One of the keys to operator acceptance of the new apps is that the app companies have been screening their workers carefully.
"I know that quality is of paramount importance to these employers, and we have to make sure we have the vetting procedures in place so that we are only sourcing the best and brightest people," says Rahul Sharma, CEO of Boston-based Jobletics, which he said rejects 90% of applicants.
Potential Jobletes go through a proprietary vetting procedure that assesses applicants according to cognitive and behavioral criteria as well as actual labor skills.
Sharma, who grew up in a family that operates retail and foodservice business in California, launched Jobletics in March of last year.
Jitjatjo launched in October, and has more than 350 restaurants in the New York City area that have signed up. About 4,000 workers were using the service, which uses a "push" model — matching the best available employee to the available position, rather than leaving its workers to select available shifts.
"We want to help both sides," he said. "We want to help employers control the turnover issue, as well as help employees who love the industry to be able to have autonomy and accountability themselves."
Lauren Gottfried, café manager and catering manager at Rebecca's Café at the Harvard Graduate School of Education in Boston, says she prefers hiring Jobletes over using a traditional temp agency.
"I like that we know who's coming, and we have their phone number," she says. "And most of the time we are seeing familiar faces, so they know our kitchen, they know where everything is, and they know what they are getting into."
Simplified employment structure
Operators also appreciate the structure of the employment relationships when they hire through the apps. The app companies pay the workers, withhold taxes and assume all the other responsibilities involved with
having workers on the books. Operators pay the app companies a fee above what the workers are earning.
Wonolo, another mobile app that seeks to match workers with employers for temporary gigs, screens its workers carefully for desired character traits, says AJ Brustein, cofounder and chief operating officer of the San Francisco-based company. Potential "Wonoloers" go through a threestep application process: first they take a test within the app, then they undergo a background check and then they are interviewed.
"We are more concerned with attitude over aptitude," says Brustein.
He feels that for many of the entry-level positions that Wonolo seeks to fill, its workers can learn on the job. They can also earn "badges," which recognize specialized knowledge or certification, such as one for safe food handling.
Lisa Elliott, director of events at the Yerba Buena Center for the Arts in San Francisco, says almost all of the Wonoloers she has hired "show up with a really positive attitude."
"They are hungry," she says. "When they come in here, they are eager to work."
Wonolo (an abbreviation for "Work. Now. Local.") was founded in 2014 to supply workers to help keep Coca-Cola in stock on retailers' shelves. It branded out into hospitality, and now serves eight markets: Northern California; Southern California; the New York metro area; Philadelphia; Chicago; Columbus, Ohio; Tamp Bay, Fla., and Dallas. It employs 30,000 Wonoloers and is working with some 700 employers.
The center, which houses concession facilities and a café and frequently hosts catered events and pop-up facilities, often hires Wonoloers as temporary staff to help cope with the fluctuation in labor demands.
"Sometimes we have last-minute things where all of a sudden we need 10 people tomorrow," says Elliott.
Among the things she likes about the service are the fact that she can communicate directly with the Wonoloers as soon as they accept a job, so that she can ensure they are the right fit for the job — something that's not possible with the traditional temp agencies she has used.
In addition, she likes the fact that she has become familiar with some of the Wonoloers and can request the workers she favors for certain jobs.
In fact, one of the few disappointments operators report in using the apps is that they sometimes cannot hire the specific worker they want because they have accepted another gig. Operators say they very rarely have been unable to fill a position, however.
New model
Jitjatjo, which is available the New York City area, is one of the newest app providers in the hospitality employment space. It uses what chairman and co-founder Ron McCulloch called a "pull" model of matching its workers to the companies that need them, rather than a "push" model.
"We don't broadcast the opportunity across the user group," he explains. "We do an internal analysis, and actually select the best individual for
each role, and allocate the job to them."
Jitjatjo's workers communicate their availability to the company regularly, and Jitjatjo weighs their proximity, their work history with Jitjatjo and other data to align them with employers' needs.
"This does two things," says McCulloch. "It maintains quality, and it is very fast."
McCulloch, who had a long career in restaurant design before he began focusing on technology, launched Jitjatjo last October. He cites maintaining operator trust as a key to the success of talent-sourcing apps.
"In years gone by, the first thing [operators] were usually doing was trying to keep a real close eye on the talent they were bringing in to their establishment," he says. "So as they give that trust over to our hands, we need to keep proving that we provide quality on a consistent basis."
Correction: March 10, 2017
This story has been edited to correct the number of workers and restaurants participating in the Jitjatjo service.
Guide to the global generation of customers
Are you ready for Gen Z?
The youngest generation is everything millennials aren't. Here's what they're hungry for.
Just when you've finally got your millennial customers figured out, a new generation—with new expectations and new tastes—starts showing up at your door. Meet Generation Z, the group of 23 million babies, kids and young adults born between 1996 and the present. They're practical, tech-driven and culturally diverse. And in plenty of ways, the complete opposite of their older cohort.
Sure, plenty of Gen Z'ers are still too young to buy their own meals and snacks — or even tie their own shoes. But the oldest among them are in high school and college. And within five years, they're predicted to become the fastest growing generation in the marketplace and workforce. "Members of Generation Z are now the trendsetters. They're the ones driving the trends that millennials will adopt," says Jason Dorsey, founder of the Center for Generational Kinetics, a millennial and Gen Z research firm.
Here's a look at what they're all about, and how to meet their mealtime expectations.
The anti-millennials
Unlike millennials, Gen Z'ers are too young to remember the changes brought about by 9/11 or the financial crash. Instead, they were born into a world where safety and security are no longer guarantees. That's made them shrewder and more practical than their older counterparts.
"Gen Z had the benefit of seeing what happened to millennials," Dorsey says. "They've seen them hit with the great recession, graduate with unprecedented college debt and see real wages not meet expectations." Unsurprisingly, they're driven to be more pragmatic about money. That means choosing less expensive colleges in an effort to avoid taking out massive student loans, buying utilitarian goods over pricey name-brand ones and even being more likely to take home their leftovers for another meal. "Overspending on luxury is seen as a poor decision," Dorsey says.
Not to say that they're willing to skimp on quality. Gen Z'ers have high expectations when it comes to clean, organic food that's produced both ethically and sustainably (like cage-free eggs). "They've come of age at a time when these things are normal, not new," says Dorsey. Gen Z'ers simply expect that a menu will list where the apples or spinach were grown, or how many calories and sugar grams are in their chicken stir-fry. "To them, it's just the way things should be," Dorsey says.
They also assume that their dining options will offer plenty of variety. Having come of age in a time where it's possible to eat any cuisine — from Thai to vegan to Middle Eastern — on a budget, Gen Z'ers have highly diverse palates. "In the past, cafeterias might have had international day. Now, the expectation is that every day you'll have something international," Dorsey says.
Taking tech for granted
Most millennials remember their first experience with a smartphone or social media. But for Gen Z'ers, those things have always been as normal and unremarkable as eating a sandwich or strapping on a seatbelt. To them, tech is just a part of life — mealtime included. "Dining is a shared experience, even if they aren't physically with their friends," Dorsey says.
Still, Gen Z'ers don't just see tech as a way to share a picture of their burger or sushi. It's an avenue toward customization and convenience. "Having the ability to craft their own meal, but still have a set price, is important," Dorsey says. So is efficiency. Gen Z'ers expect to be able to order food seamlessly via their smart phones rather than deal with the hassle of talking to a person, who's more likely to mess up their order. And they'd rather pay with debit cards, Venmo or Apple Pay than cash.
Catching new customers
Gen Z'ers are already heading off to college, and it won't be long before they start joining the workforce. Here's how to win them over.
• Think clean and transparent. Fresh, healthy, organic options are seen as the norm for Gen Z'ers.
• Offer mix-and-match options. Gen Z'ers use technology to customize every aspect of their lives. They expect to be able to do the same with their meals.
• Forget about Facebook. Connect with Gen Z customers on social media platforms like Instagram, Snapchat or Vine. "They think Facebook is for old people," Dorsey says.
• Skip the fancy stuff. Gen Z'ers are frugal and practical, so they're not looking for meals that are expensive or over the top. If you can offer money-saving perks, like a $5 coupon code on social media, even better.
• Get interactive. Touch screens with games or videos make meals more fun for Gen Z'ers. Still, tech isn't a substitute for human contact. "A sterile experience doesn't work for them. They still want to see that there's a human connection," Dorsey says.
Marygrace Taylor, Restaurant Hospitality
Subway plans to spend big in digital with a 150-person team
Subway is the latest fast-food chain that wants to become more like a tech company.
The company is assembling a digital team of 150 full-time employees over the next two years, with some coming from consulting company Accenture. The sandwich chain will still use agencies to produce content, while the 150-person team will focus on technology development, loyalty programs, digital strategy and consumer behavior.
"We are taking a good look sat what 'loyalty' means for consumers and how to integrate digital experience into restaurant experience," said Carman Wenkoff, chief information officer and chief digital officer for Subway.
Wenkoff didn't have details about what Subway's digital marketing plan will include but said it will focus on customers' experience, especially on mobile and loyalty programs.
For example, a customer's experience might not necessarily start at a Subway restaurant; it may start with seeing an online ad for Subway. "If the guest experience starts there, it has to be hyper-convenient, personalized and consistent, regardless of the digital channel," said Wenkoff.
The digital push comes as Subway's market share and sales are slipping. It still has 49.3 percent of the U.S. sandwich sales share, but that share has dropped 5.1 percent since 2010, according to research company Technomic's Top 500 Restaurant Chains Report. Year-over-year sales in the U.S. declined 3.4 percent to $11.5 billion last year, according to Technomic, faster than the industry. (U.S. quick-service restaurant sales growth declined 0.7 percent from 2014 to 2015, per Technomic.)
Despite the scandal around its long-time spokesman Jared Fogle, Subway's consumer perception has remained high, according to YouGov BrandIndex's U.S. Top Ten Buzz Rankings. Darren Tristano, president of Technomic, said sales were hurt by higher sandwich prices, the discontinuation of Subway's $5 Footlong and increased competition from other sandwich chains like Jersey Mike's.
Subway released a mobile app last year that is integrated with Android Pay, Apple Pay and PayPal. But it has to keep pace with rival chains like Domino's Pizza, which has started tracking its consumers' eating and spending habits in 2015 and made it possible to place orders via online, phone, watch, TV and even voice (via its virtual assistant "Dom").
Subway also will have to compete with technology companies and financial institutions for talent, and engineers and data analysts might not naturally think of the company as a place to further their careers. Wenkoff didn't say if Subway would try to compete with tech startup-like benefits like unlimited paid vacation days. But he said in Subway's favor, working there is more interesting than the average technology company, where people focus on just one or two products.
"Here, you can work on one of everything, like franchisee development solutions and customer-facing projects across 112 countries," he said. "Our job right now is maybe promoting that a little bit more."
https://digiday.com/brands/subway-plans-spend-big-digital-150-person-team/
3 Digital Trends
Good Food Is Not Enough: 3 Dining Trends For The Digital Age
Today's diners expect more than just good food; they expect a good experience—and they want it to be as convenient as possible. This means using a mobile app to quickly make reservations, being able to browse menus and nutritional information before they even step foot through the door and having plenty of options for making to-go orders on a variety of devices.
What were once innovative novelties for restaurants have become dining must-haves over the past two years. Being too slow to adopt the new technology can have detrimental effects on restaurant operators who are trying to get their name to stand out above the rest. Here are three trends we expect to see in the restaurant industry in 2016...
1. Mobile Everything Takes Off
Adjusting to the expectations of the digital customer is more important than ever. Should you be lucky enough for them to make the trek to your location, you still have to offer a positive experience, great customer service and short wait times. And that is only half the equation. Online ordering is a growing trend among consumers who are always on the go but who still expect the same great service. Several brands are doing all these things and more. Business Insider Intelligence projects that orders placed via smartphone will make up more than 10% of all quick-service restaurant sales by 2020. Another advertising effort is geo-targeting with online videos to ensure that the customers who actually see the videos are within a few miles of a location with the updated menu items. This hyper-local approach, as opposed to a national campaign, will allow the company more controlled targeting and the ability to hit an audience most likely to visit them. Providing content like new menus, interactive games, free Wi-Fi in restaurants and ways to connect with friends, check in on social platforms and find deals will keep diners engaged.
2. Diners Loves Deals, Too
Not surprisingly, 9 out of 10 diners have looked for a restaurant deal at least once on their mobile device, according to a recent study by RetailMeNot and conducted by Google Consumer Surveys. And did you know that 80% of dining customers are willing to try a new restaurant if it is offering a deal? Promotions can seal the deal for restaurants looking to acquire new customers—guaranteed. Panera Bread customers can save past orders and their favorite lists for easier ordering. Panera executives have already seen 22% of their sales from mobile orders. Loyalty programs aren't the only way to keep your customers coming back. By offering a stream of new food and dining content on mobile platforms where your audience is already present, restaurants are more likely to be top of mind for the consumer once they are ready to order. Brands can then sweeten the deal by offering a customized promotion when customers are near their location.
3. Consumers Use Mobile To Explore
You don't have to have your own mobile app to get in the game. Sure, it would be great for your most loyal consumers and sometimes the ROI for dedicating resources and a mobile team doesn't quite live up to the spend. There are plenty of other mobile environments in which you can meet these diners, however. We've seen a rise in mega apps related to food and dining, with names like Yelp and OpenTable, Postmates, UberEats and DoorDash. So it shouldn't come as a surprise that among more than 1,000 consumers surveyed, nearly 1 in 4 said they search for deals on a general app or website. Furthermore, 37% of diners said they have researched new restaurants on their mobile device.
The evolution of technology and its role in the dining room can be a challenge for any restaurant, but it doesn't have to be. Figure out what your customers' pain points are and turn those into a painless experience. You can begin to effectively integrate these digital capabilities by working with vendors that focus on the overall guest experience—from mobile to menu. Because, hey, if you don't take a bite out of technology, your competition surely will.
Michael Jones, Forbes
İşte yeni sigara yasakları
Sağlık Bakanı Mehmet Müezzinoğlu yeni sigara düzenlemesiyle ilgili açıklamalarda bulundu. Yeni düzenlemeye göre restoran işletmeleri artık açık alanda olsalar bile sigara içilebilen ve içilemeyen bölgeler oluşturacak. Plajların ise yarısında sigara içilebilecek, yarısında içilemeyecek. İşte sigara kısıtlamalarının kapsamı:
Yeni düzenlemeye göre açık alanda bulunan bir restoran veya çay bahçesinin sadece %25'lik diliminde sigara içilebilecek. Geri kalan %75'lik alanda sigara içmek yasak olacak.
Sigara açık vitrinlerde değil, kapalı dolaplarda satılacak.
Plajlarda şezlongların yarısı sigara içilebilir alanda yarısı sigara içilemeyen alanda bulunacak.
AVM'lerin, kalabalık hastanelerin giriş çıkış kapıları önünde de yine belirli mesafeler belirlenecek.
Kaynak:Hürriyet Ekonomi, 3 Nisan 2016
Hotels go smart
2015 was the year that saw Japan successfully pull off a hotel manned solely by robots. Hotels will continue in a techie vein this year, focusing on a smoother experience for guests.
Arrive hotel, opening in Palm Springs, is the creation of Facebook millionaire Erza Callahan. It's a hotel for the social media age, with easy check-in at the hotel bar, multi-functional staff (all will be able to do check-ins, park your car or deliver room service), and in-room Netflix and Apple TV. Rooms won't, however, include landline telephones-instead all services will be available by text message. Similarly, in Baja California, guests of new hotel Mar Adentro will have personalised tablets in rooms which control everything from the air-con, to ordering room service, to declaring any dietary requirements. Wi-Fi will also be as strong on the beach as it is in the hotel.
Hopefully, stronger Wi-Fi will trickle down into the mainstream:Best Western, the first hotel brand to introduce free Wi-Fi, is leading the industry once again with its new Li-Fi technology. Showcased last year, it would mean that 5g technology could be transmitted through lights, meaning an unprecedented connection speed in rooms-and no more having to visit the hotel lobby to get a decent connection.
Check-in and out will also be a big focus. Late check -outs for no extra charge are becoming more popular (only you in Madrid already live by this rule, alongside an all-day breakfast), and hotels will start experimenting with the 24 -hour blocks (already adopted by The Patina hotel group). This would mean that if you check in at 4 pm, for example, you will not be asked to check out before 4 pm the following day.
Source:The Telegraph, Jade Conroy, 5 January 2016
Can hotel restaurants survive?
Eating out as a social activity continues to rise and appears to be almost recession proof. Over 68 percent of young Europeans report they eat out at least once a week, and in the UK in 2014/2015, there were 1300 new restaurant openings. This was a net figure taking into consideration openings and closures. What seems to be fuelling these developments are innovations from start-ups through entrepreneurs looking to establish young brands in the marketplace supported by venture capital. This trend is equally apparent from Berlin to Brussels to New York to Sydney.

Key drivers and trends
Christophe Jouan, the chief executive of the Future Foundation gave the 2016 City Food Lecture at the Guildhall, in the City of London on 16 February entitled "What, When and How will we be eating in 2025". In the lecture, Christophe suggested that there are a number of international trends that apply to a range of consumer activities in food retailing. Let's take this article further by suggesting that the consumer trends that are impacting food retailing can equally apply to the eating out market.
The basis of eating out is for the experiences that you cannot get at home. That experience is more than the fuel the food provides, but is part of the theatre of food, the social experience, the entertainment – it is how that experience enhances our lives. But consumers and especially the younger consumers are looking for a number of underlying "values" in that experience and will make judgement and choice based on the perception of the values as much as the food experience.

What is driving these values?
One interpretation is the view that consumers need to be in control. They want to know that what they're eating is safe, authentic, has been produced with high standards, and the provenance gives them some comfort that the food has been produced in a sustainable way. They're seeking transparency and trust. Yet at the same time, they're happy to make the conscious decision to indulge in eating out whilst then moderating that indulgence through "offsetting". Indulgence creates feelings of guilt that need to be consciously rebalanced through this notion of offsetting. One manifestation of this could be the 5:2 fasting diet, whilst others would be the often heard phrases such as "that's all right, I'll just eat salad tomorrow".
Technology also has a major role to play in consumers expectations on the benefits of food. It is estimated that health tracking apps either through fit-bits, smartwatches or smartphone apps will be standard wear for over 32 percent of the population by 2025. This will be linked with food tracking apps that provide information for the consumer to measure their "indulgences" and then "offset" them following the recommendation on their smartphones. Food tracking apps will, in theory, also be developed to track the provenance of food products from gate to plate. This is likely to be much more complex than tracking car parts through the supply chain given the number of intermediate processes food is often subjected to prior to ending up on the plate.
This demonstrates how consumers want to be in control and will increasingly use technology that will allow them to at least think they are more in control.
These underlying values are increasingly part of the DNA of the eating out experience. The innovative new start-ups, the entrepreneurs, the rise of new brands and the focus on provenance trust and transparency suggest we are looking to widen our experiences, but only within the values we have established that the eating out experience should exhibit.

Hotel restaurants
How does this leave the hotel restaurant? Do hotel restaurants demonstrate those values? Are they entertaining, fun, theatrical experiences that consumers would be seeking in modern innovative restaurants, or are they merely providers of food as fuel? Would you choose a hotel restaurant as a dining experience destination?
There is no one answer to these questions, other than "it depends!". Hotel restaurants are competing with branded eating out chains, specialist and ethnic restaurants and the whole spectrum of different eating out experiences. Clearly they cannot be all things to all people, but they do have to have a well-defined focus and understand the nature of the market that they're trying to attract. It may be that market is to improve the sleeper diner ratio by targeting in-house guests or it may be in broadening the restaurant experience appeal to make it a food driven destination. The larger international brands by the very nature of the brand offer could struggle to provide that differentiation in their food and beverage experience, whereas independent hotels have more flexibility and greater opportunity to develop a more unique experience.
If food and beverage is to be as it has been called, "the beating heart of the hotel", it needs to reinvent itself into a more attractive experience that will meet the changing needs and expectations of today's consumers. It is only by thinking radically and reinventing the hotel restaurant as a destination that they will survive.

About the author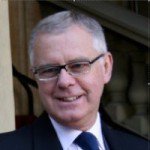 Professor Peter A. Jones, MBE, is the Dean of the eHotelier Academy. With a distinguished career in hospitality, education and training, Peter has been involved with national and international projects with clients involved in hospitality education. Peter is a Director the Edge Hotel School and of Hotel Future, a new education and training initiative in Greater Manchester and is a Visiting Professor at the University of Derby. He was also awarded a Member of the Order of the British Empire for services to the hospitality industry.